Subscribe to Rail Express

Welcome!
From Paul Bickerdyke, Editor
Subscriber Benefits
Save money
Delivered to your door
Latest news and views
Never miss an issue
Complete listings of all traction & rolling stock depot changes
Digital is here!
As well as ordering print issues and subscriptions of your favourite railway read here on Classic Magazines, you can now purchase digital editions directly from us. Quick and easy to do, download Rail Express for your Smart Phone, tablet or computer today and it'll be available for you to read anytime, anywhere.

About the magazine
Rail Express is essential reading for today's rail enthusiast. It has all the latest news from across Britain's railway network, illustrated with superb photographs of traction in action.
There's full coverage of main line movements, London Underground, railtours, the preservation scene, shunters, coaches and developments over on the Irish network. Every movement and acquisition is examined and the Time Traveller column offers a nostalgic look back at the rail news of yesteryear.
Rail Express Modeller is your comprehensive guide to the world of model railways, featuring reviews of new releases and how-to guides for getting the best from your layout.

So don't miss out - get involved and take out your magazine subscription now!


Preview the magazine

Other things you may like...

Bookazine - Railways Still at War
more info
£6.99 Bookazine - Battle for Bluebell
Books and Bookazines
more info
£6.99 Card Pack of 4 Heritage Railway A6 Size
Heritage Gifts
more info
£3.99 The Railway Magazine Polo Shirt
Clothing
more info
From £12.99
Bookazine - Sunny and South West
Books and Bookazines
more info
£6.99

Bookazine - King Coal
Books and Bookazines
more info
£6.99 The Railway Magazine Beanie Hat
Clothing
more info
£6.99

Rail Express Modeller Yearbook by Simon Bendall (Bookazine)
Books and Bookazines
more info
£6.99

Bookazine - The Queen at 90 - A life in pictures
Books and Bookazines
more info
£6.99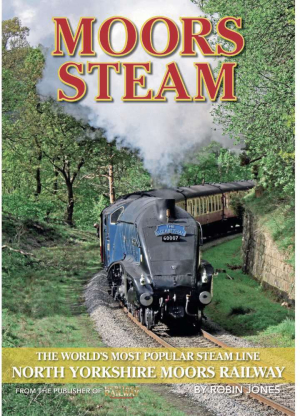 Moors Steam by Robin Jones (Bookazine)
Books and Bookazines
more info
£6.99

Bookazine - Steam on the Underground
Books and Bookazines
more info
£6.99

Bookazine - Great Western Steam Revival
Books and Bookazines
more info
£6.99