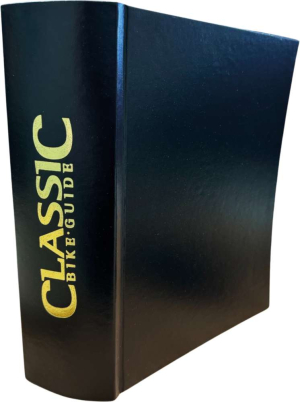 Binder - Classic Bike Guide
£9.99
(Approx $12.79 or €11.09)
Including
free
UK delivery.
International delivery charges are calculated at checkout.
Share this with a family member or friend?
Click on one of the buttons below:
Classic Bike Guide Magazine Binder
Keep those prized copies in one place and in tip-top condition in our original designed binder! (Fits issues prior to February 2011 edition).

Our smart black binder, embellished with Classic Bike Guide logo - and above it the words: "Classic Bike Guide. The Magazine for Classic Riders" on its spine, holds 12 issues easily and safely.