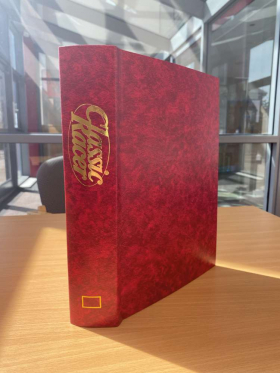 Binder - Classic Racer
£9.99
(Approx $12.79 or €11.09)
Including
free
UK delivery.
International delivery charges are calculated at checkout.
Share this with a family member or friend?
Click on one of the buttons below:
Classic Racer Magazine Binder
Keep your issues of Classic Racer in pristine condition with one of our tailor-made binders.

Attractively bound in burgundy with gold blocking on the spine, the binder holds 12 issues and comes complete with gold block dates.

The Classic Racer binder - the perfect way of keeping your favourite magazine safe forever.