The Best of The Railway Magazine: Volume 2 by Chris Milner (Bookazine)
Complied by Chris Milner
£6.99
(Approx $9.44 or €8.11)
Including
free
UK delivery.
International delivery charges are calculated at checkout.
Editor of Britain's top-selling rail title The Railway Magazine , is a further selection of reprints of previously published features that cover a wide range of subjects, both British and foreign, but are presented in a revised style and in many cases with a previously unpublished photograph.
Features include:
Too little, too light and too late - the story of the BR railbuses
The Tralee & Dingle Railway
McIntosh locomotives of the Caledonian Railway
The 'Hiwatha' and its locomotives.
The
Best of Railway Magazine
will appeal to a wide range of readers - both regular readers of the monthly title and those wishing to gain a great introduction to the subject - and provides a fascinating snapshot into our illustrious railway history.
---
The Best of The Railway Magazine: Volume 2
by Chris Milner
Book Details
Paperback: 132 pages
Author: Chris Milner
Publisher: Mortons Media Group Ltd.
Language: English
---
Other customers also bought ... Mallard 75: Celebrating Britain's Greatest Steam Moment by Robin Jones (Bookazine)
Books and Bookazines
more info
£6.99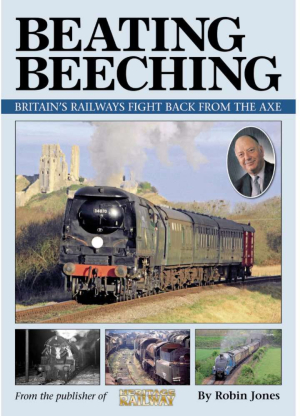 Beating Beeching: Britian's Railways Fight Back from the Axe by Robin Jones (Bookazine)
Books and Bookazines
more info
£6.99

The Best of The Railway Magazine: Volume 1 by Chris Milner (Bookazine)
Books and Bookazines
more info
£6.99