The Railway Magazine's history stretches back to the late 19th century and we're pleased to say that we now have 120 years' worth of The Railway Magazine available for you to access digitally through our Archive.
There are 140,000 pages made up of 1,300 issues for you to browse through, search through and scrapbook your favourite articles, making it the perfect companion for any rail enthusiast.
Upgrading your subscription is easy. Simply follow these steps and within 5 minutes you will have access.  
1) Ener your Customer ID, surname and postcode to access your subscription details.  
2) Choose which access option you would like to purchase from the drop down menu and click the blue 'Add to basket' box under your subscription details.  
3) Once you've completed the checkout, you will be able to access The Railway Magazine Archive immediately.   
Welcome to MyAccount
MyAccount is the subscriber area where you can review your active subscriptions.
Renewing a gift subscription
If you are renewing a gift subscription for someone else please call Customer Services on 01507 529529
Lines are open Mon-Fri 8:30am to 5pm.
Club Access
Are you signing in to access a club page? Find the information you need below.
Where to find your Customer ID or Membership Number
Find you Customer ID on either the carrier sheet that comes with your magazine or your renewal letter.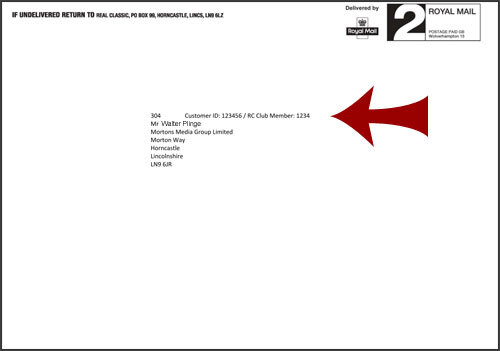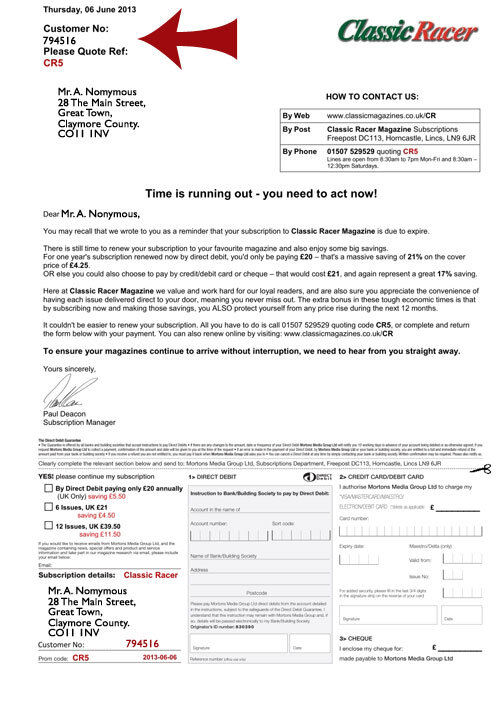 Click on an image above to see a larger version
Need some help with login
Call Customer Services on 01507 529529. Lines are open Mon-Fri 8:30am to 5pm.