Subscribe to Classic Scooterist Magazine

Subscription Packages
No offers available
○ WHAT IS CLASSIC SCOOTERIST?
A jam-packed bi-monthly magazine that transports readers back to the golden eras of the scooter lifestyle. It features news, reviews, rallies, readers' rides and plenty of nostalgia.
○ WHY YOU SHOULD SUBSCRIBE...
A subscription means you can enjoy all of this, plus plenty of other benefits such as making a major saving on the cover price and FREE postage. It's quick and easy to sign up and, whether you do it online or over the phone, our team is ready and waiting to get your new deal under way or extend your current package.
○ PRINT OR DIGITAL...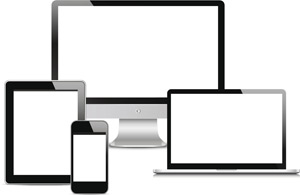 Whether you prefer a good old-fashioned printed copy, or if you want your latest magazine sent straight to your computer, tablet or phone, you can order your subscription directly from us. Once complete, we'll either begin your regular delivery in the post OR you'll receive instructions on how to access your digital issue anytime, anywhere on your favourite device.
○ THE EDITOR'S MESSAGE...
Welcome to Classic Scooterist, the magazine where we turn the clock back through the golden ages of the scooter lifestyle, and give you a glimpse of the bygone era through an eclectic mixture of news, reviews, reports and features, as well as both rare period pictures and modern images. We cover rallies, past and present, and provide in-depth coverage of our readers' rides which have often been painstakingly restored and/or prepared. Speaking of which, our pages include restoration tips and easy-to-follow technical advice giving readers the help they need to perfect their own projects. And finally, we look at the passionate modern-day scene inspired by classic scoots - and the nostalgic lifestyle that goes with it. Mau Spencer
○ DIGITAL PREVIEW
And here's a taste of what you can expect...
---
Check out our fantastic shows...
Other things you may like...